The issue of using posts, comments or personal messages on social media to predict the probability of electing a candidate during presidential elections is not new. Previously I have been sharing my experience with you on this.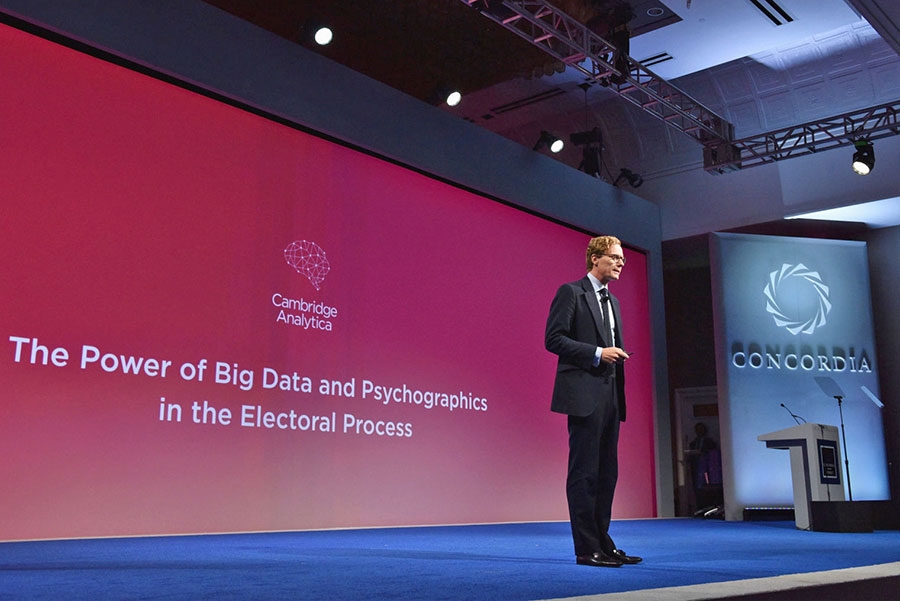 SEE ALSO: Can you predict who will win the US election?
It only generated a huge buzz when media outlets like the British newspaper the Independent and the American Forbes magazine published editorials after about 50 million Facebook users' personal data was breached. This time users' personal data was used to advocate for Donald Trump during 2016 US presidential elections.
Facebook makes their money by exploiting and selling intimate details about the private lives of millions, far beyond the scant details you voluntarily post. They are not victims. They are accomplices. — says Edward Snowden
As a result of the international scandal Facebook has already lost 50 billion dollars. It has immediately launched an internal investigation to identify the details of the incident.
We have a responsibility to protect your data, and if we can't then we don't deserve to serve you. I've been working to understand exactly what happened and how to make sure this doesn't happen again. The good news is that the most important actions to prevent this from happening again today we have already taken years ago. But we also made mistakes, there's more to do, and we need to step up and do it. — says Mark Zuckerberg
The preliminary findings have revealed
2007: Facebook launches a platform that allows third party applications read personal data so that your calendar is able to display your friends' birthdays and your map the real-time location of your friends.

2013: a researcher named Aleksandr Kogan develops a personality-quiz application for Facebook named «This Is Your Digital Life» as part of a research program psychologists conducted. About 270,000 people install Kogan's app on their Facebook account, allowing access to their personal profile and also data of their friends. The app harvests personal data of about 50 million Facebook users.

2014։ Facebook makes drastic changes to its platform significantly reducing the amount of personal data third party apps can collect. Apps like Kogan's and the like cannot get to the personal profile of your friends unless specifically given the authorization.

2015: Through journalists at the British The Guardian Facebook learns that Kogan has shared the harvested user profile data with a company named Cambridge Analytica. This was identified as violation of Facebook policy based on which Facebook suspends Kogan's and Cambridge Analytica whistleblower's accounts till it gets assurance that the data has been deleted.

2017: International media outlets like The Guardian and The New York Times publish that most likely Cambridge Analytica has not destroyed the harvested data and continues using it.
Realizing the seriousness of the matter Zuckerberg announces that this type of issues will not happen again. According to him the social media will see serious changes in its security rules; users will be given the ability to easily block personal data accessibility to third-party apps; and there will be strict monitoring of third-party apps by the social media.
How to limit third party apps
It is recommended that you periodically review third-party applications that were installed from your account and have the ability to gather all kinds of information about you.
To limit third-party applications, follow the steps below:
Open this link
Remove all apps in the list that you do not use
Setup the apps you use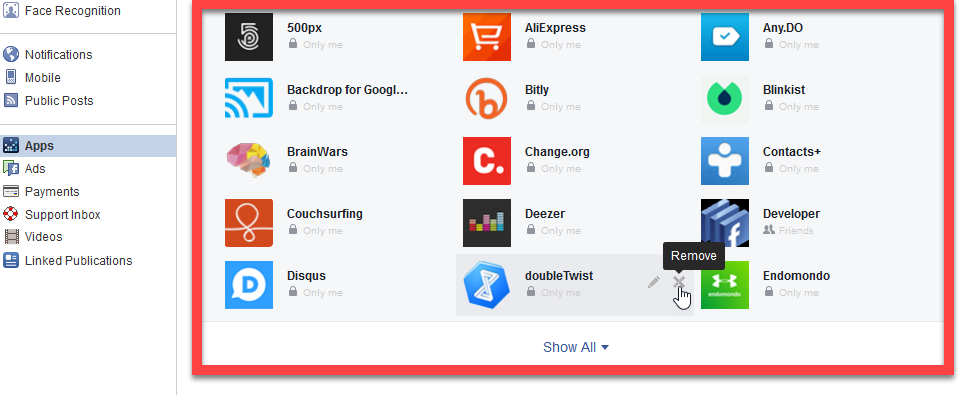 How to remove third-party applications
You also need to handle the additional data that can be accessed by third-party applications.
Follow the steps below for proper setup:
Press the Edit button in "Apps Others Use" section
Uncheck all (suspicious) app buttons
Save changes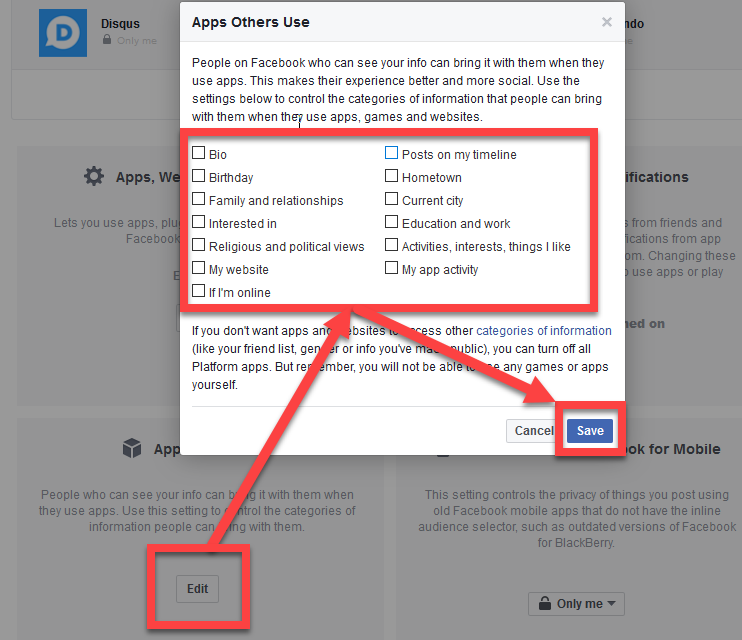 How to limit information collected by third-party applications
If you are not a programmer or you do not use Facebook platform then it is recommended that you do the following:
Press the Edit button in "Apps, Websites and Plugins" section
Press the "Disable Platform" button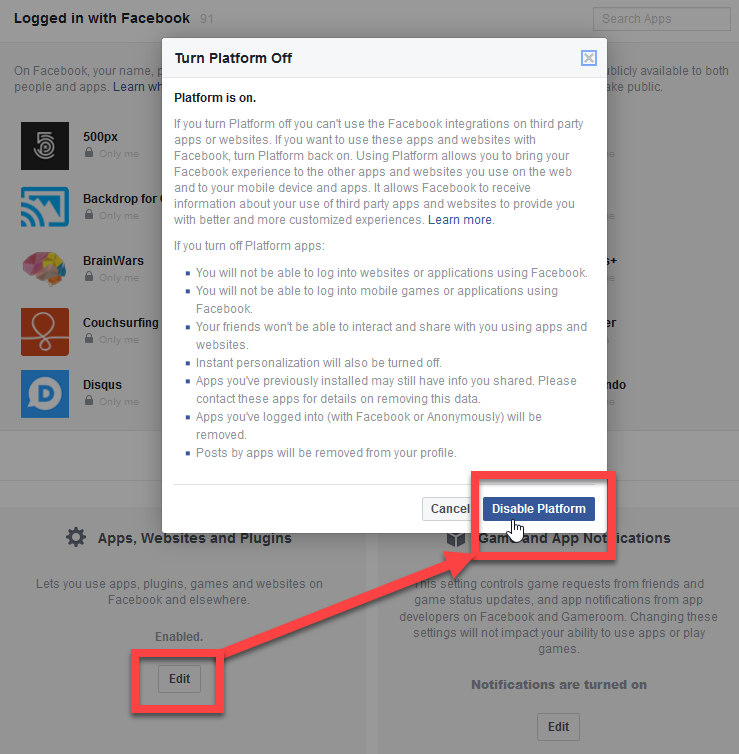 How to disable Facebook platform
How to delete your account from Facebook
It is strange, but the function of deleting your own account is not included neither in the main menu nor Account Settings. You need to follow this link to make use of it.
Summary
The fate of the social media giant after the international scandal is yet unclear as even Zuckerberg's former partners do not stand by him any longer. Simply the truth is – no matter how hard they try to conceal it but all social media and companies working with big data are submissive to governments. The ones that do not comply face real issues.
References