Cybersecurity breaches are threats that all companies are at risk. Why not-studies show that by the end of 2021, cybercrime is expected to cost the world $3 trillion. Also, companies that have become victims of cyber-attacks increase steadily every year. But what are cybersecurity breaches anyway?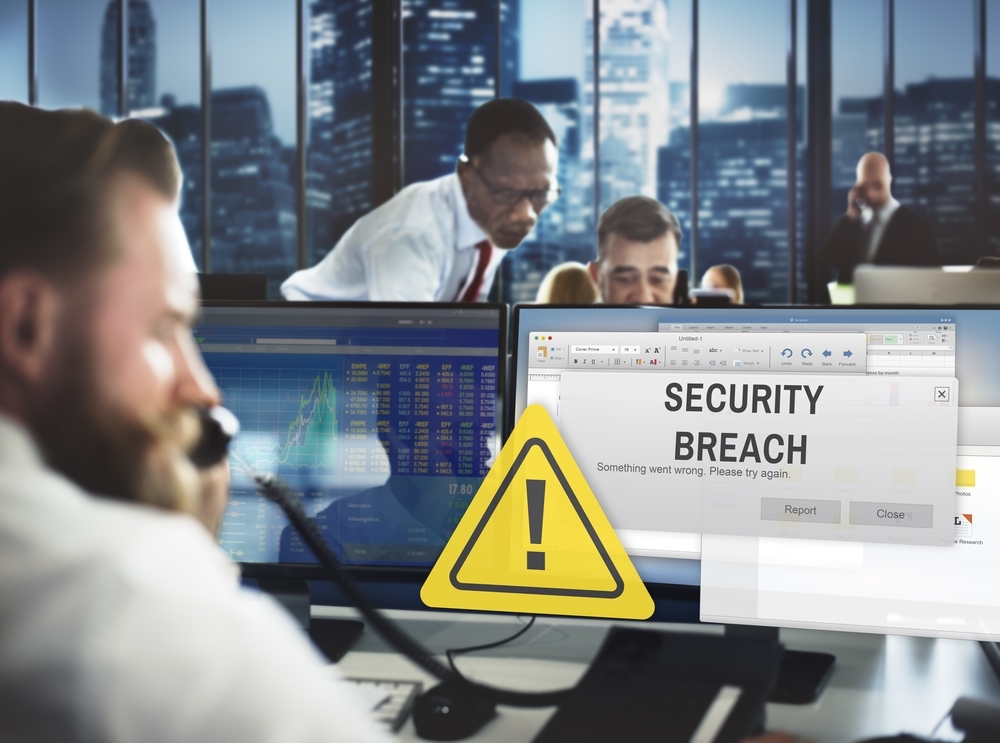 SEE ALSO: Your boss may read your messages
According to Kaspersky, a security breach is an incident that results in unauthorized access to computer data, applications, networks, or devices that results in information being accessed without authorization. This incident usually occurs when an intruder can bypass cybersecurity measures and mechanisms. Once a cybersecurity breach happens in your organization, confidential and valuable information becomes accessible to intruders. It can cost the organization's reputation to go down and lose the trust of its clients. Big companies like Yahoo, LinkedIn, Facebook, and Twitter have suffered the consequences of data breach. Your company may even face complaints and penalties, especially if proven that you did not comply with GLBA or other industry security standards. In the European Union, there have been over €359 million fines claimed for General Data Protection Regulation (GDPR) violations since it was launched.
Breaches may happen anywhere and anytime, whether with your Gmail app, internal systems, database, or third-party applications. The pandemic also made companies more vulnerable to cybersecurity attacks. Since more employees shifted to a work-from-home set-up, the level of security at home is lower than in the office, making remote employees more prone to cyberattacks. A study made by IBM showed that remote work had increased the average cost of a data breach to $137,000. Also, since many employees are using videoconferencing tools such as Zoom, cybercriminals have been targeting these platforms as well. In fact, more than half a million Zoom user accounts were compromised last year.
To avoid cybersecurity breaches, here are some tips.
Identify security risks
To minimize threats, you first need to identify and manage business security risks. Check the strong and weak areas in your current procedures so that you can take the necessary steps to strengthen your cybersecurity practices.
Control access to data
Not everyone should have access to all information, especially confidential and restricted ones. Create a strategy and clear rule on who gets access to what. Make sure that only those who need specific information for their department or position can access the data required. You can even place disciplinary measures for those who try to access data even if they aren't authorized.
Lessen data transfers
Because a lot of employees are working remotely, transferring data cannot be avoided. Information is transferred from one device to another, which makes it prone to hackers. Make sure to lessen or restrict data transfers using unauthorized devices like USBs and external hard drives, which can be lost or stolen. You can empower your internal IT team or partner with a chosen cybersecurity provider in determining how to better secure devices and networks. You can also explore Virtual Private Network (VPN) to encrypt information transmitted to your computer instead of employees using Google Docs or Dropbox to save a copy of their work files.
Update software regularly
Employees usually ignore or postpone software updates, especially if the updates pop up at their busiest time. However, this poses a threat since software updates make the products more secured and less vulnerable to an attack. Create a scheme to regularly update your employees to install the updates in their software.
Automate security
Automate your cybersecurity systems that regularly check the password settings, server and firewall configuration, and network activities. Through this, you can ensure that regular cybersecurity audits are happening in your organization.
Educate employees
Make cybersecurity every employees' responsibility and not just the IT team. Educate employees on privacy and cybersecurity. Have everyone attend security awareness training to learn the importance of cybersecurity and protecting company data. You can also teach your employees the simple yet foolproof ways to prevent cybersecurity breaches, such as creating strong passwords, determining what files they download, or identifying cybersecurity threats and what to do if faced with one. Discuss as well with employees your organization's policies regarding data breaches.
Develop a Breach Response Plan
Companies can still experience data breaches no matter how strong their security checkpoint and practices are. It is better to plan ahead of the company's response rather than be caught off-guard when faced with a data breach problem. A breach response plan can help organizations determine how to respond in a real-life data breach scenario and how to contain the damage. This document lays out what the company, employees, and third parties should do in the event of a cybersecurity breach.
The procedure can include steps and actions involving notification of the right people who could manage the breach and control the situation to avoid further crisis. It can also have what the public communication will be in this situation and immediate steps everyone can undertake to contain the data breach.
Summary
All organizations are potential victims of cyber attacks and security breaches. In this scenario, prevention is better than cure. Make sure to promote a security-focused culture in your organization by making everyone aware and accountable for the company's cybersecurity.
Topics